"We want people to feel at home here, because that's the way it feels to us."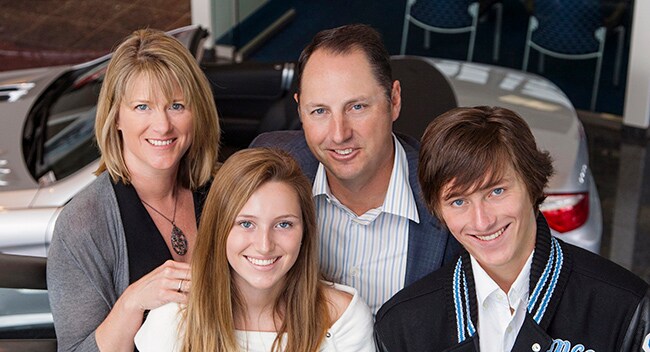 Natives of Fresno, Scott and Katie Biehl have been married for 24 years and are proud parents of college students son Matthew at UC Davis and daughter Diana at Loyola Marymount. Scott started his automotive career in 1987 at 21, working his way from sales person to management at local dealerships, eventually becoming General Manager of Mercedes-Benz of Fresno until acquiring it in 2011. Scott serves as the President of the Fresno-Clovis New Car Dealers Association. 
Katie, who serves as Customer Relations Director, works together with Scott to insure everyone who comes to Mercedes-Benz of Fresno is treated like friends and family. Within the community, the Biehls are known for their support of local organizations, including The Leukemia Lymphoma Society, which named Katie Woman of the Year in 2014. This year, that commitment has been expressed through support of 50 organizations and causes, including local medical centers, local schools and higher education institutions, local chapters of national organizations, local arts and cultural organizations, faith-based organizations, and advocacy groups for social causes, such as hunger. 
When not helping customers experience the best Mercedes-Benz has to offer, the Biehls stay active with golf, palates, daily exercise and valuing friendships.
Hours
Monday

8:00am-9:00pm

Tuesday

8:00am-9:00pm

Wednesday

8:00am-9:00pm

Thursday

8:00am-9:00pm

Friday

8:00am-9:00pm

Saturday

8:30am-7:00pm

Sunday

10:00am-6:00pm