We're open, and zero buys a lot of Mercedes-Benz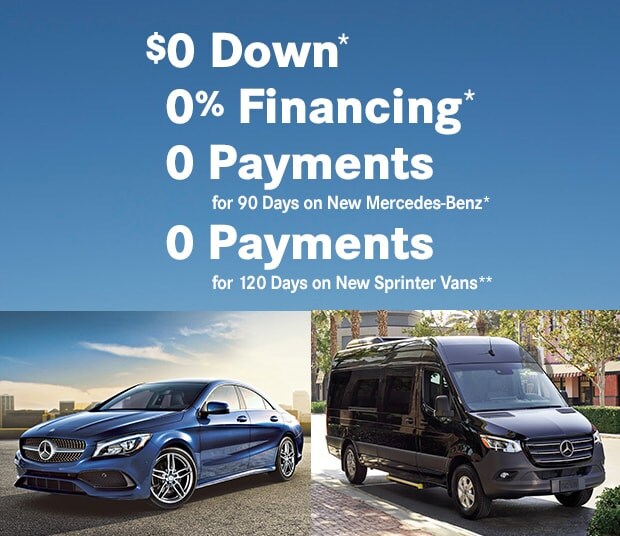 Brighter days are ahead, and  we are pulling out any stops to help you drive your dream.
Everyone can use some good news, and a new Mercedes-Benz or Sprinter at an extraordinary offer is sure to get a smile-never more accessible or more affordable.
Our showroom and service drive our open again, with your choice of pick-up and delivery, all with your safety first.
Click here to tour our inventory,
pick your new Mercedes-Benz,
then Contact Us.
We'll make the most appropriate (and safest) steps to serve you.