About Us (Test)
Welcome to Mercedes-Benz of Fresno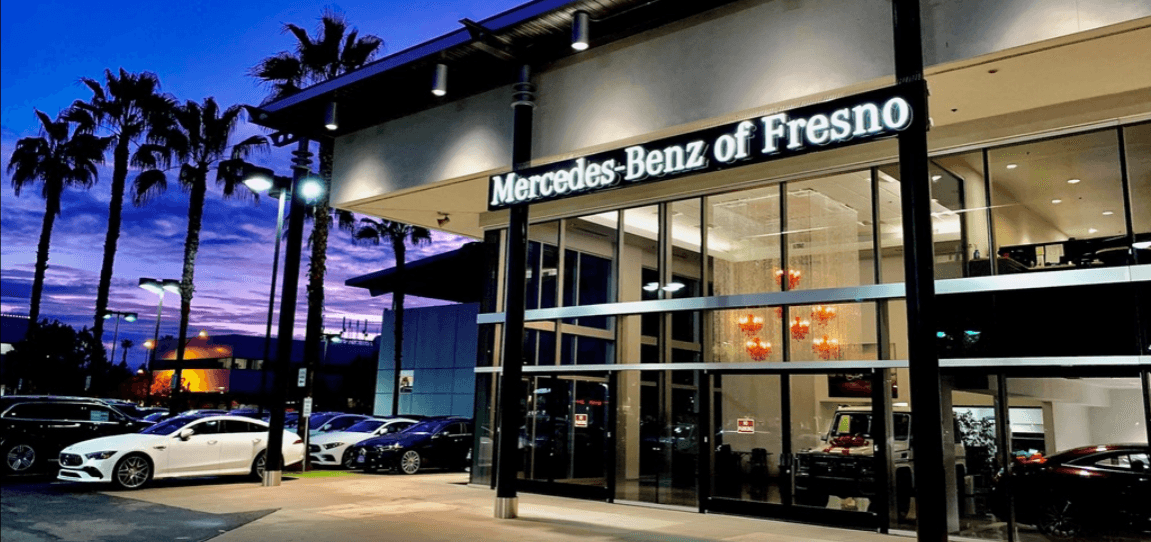 Welcome to Mercedes-Benz of Fresno, where we strive to exceed your expectations in every aspect of your automotive experience. We understand that it can be challenging to find a dealership that offers luxury inventory, expert auto service, and affordable financing all in one location. That's why we're proud to serve the Fresno area, as well as Merced, Visalia, and Monterey CA, by providing a one-stop-shop for everything Mercedes-Benz. Give us a call to schedule an appointment at 559-354-3785, or schedule service online with ease.
Here, you'll find a team of automotive professionals dedicated to your satisfaction. We take pride in offering a zero-pressure environment, allowing you to focus on finding the inventory, service, or financing that works best for you. From our online resources to exceptional customer service, we aim to provide a streamlined experience for all your automotive needs.
We offer class-leading luxury cars and SUVs that masterfully balance elegance, performance, and cutting-edge technology. Our new Mercedes-Benz inventory features a vast selection of models with various configurations, body styles, and features, including popular models like the E-Class, GLE, C-Class, GLC, and CLA. We even carry high-performance AMG® Mercedes-Benz models that offer sporty capabilities and refined performance components for more power, responsiveness, and control.
For those who want luxury features and amenities at a lower price point, we offer a broad range of pre-owned cars, trucks, and SUVs for sale in Fresno. You can take advantage of our pre-owned Mercedes-Benz models and enjoy similar benefits that come with buying new combined with the affordability of buying pre-owned. If you're interested in even more peace of mind, our Certified Pre-Owned Mercedes-Benz inventory might be right for you. These models go through a comprehensive inspection and come with an unlimited-mile, 12-month warranty, 24-hour Roadside Assistance, and more.
When it's time for auto service, our state-of-the-art facility, specialized equipment, and factory-certified technicians have got you covered. We offer a variety of services, including oil changes, tire rotations, A/C repair, wheel alignments, and brake service. Our goal is to provide affordability, precision, and speed, so you can get back on the road in no time.
Finally, our finance center makes auto financing stress-free and straightforward. Our finance experts work with local and national lenders to find competitive rates for affordable leases and loans. With the right financing, you may even discover that your money goes further toward the features and capabilities that matter most to you.
If you want to learn more about the inventory and services that we have to offer, we invite you to explore our online resources or visit our dealership today. As a Fresno resident and employee of Mercedes-Benz of Fresno, I can assure you that you won't be disappointed. Please don't hesitate to contact us with any questions that you may have.
¡Bienvenido a Mercedes-Benz de Fresno!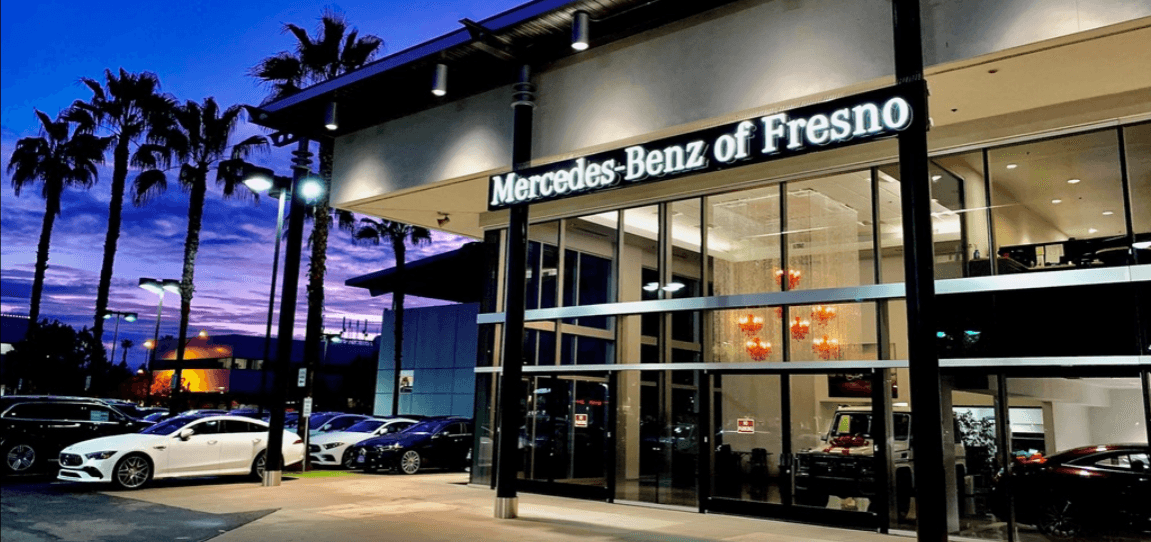 Bienvenido a Mercedes-Benz de Fresno, donde nos esforzamos por superar sus expectativas en todos los aspectos de su experiencia automotriz. Entendemos que puede ser desafiante encontrar un concesionario que ofrezca inventario de lujo, servicio automotriz experto y financiamiento accesible en un solo lugar. Es por eso que nos enorgullece servir a la zona de Fresno, así como a Merced, Visalia y Monterey CA, brindando un lugar de compras completo para todo lo relacionado con Mercedes-Benz. Llámenos al 559-354-3785 para programar una cita o programe el servicio en línea con facilidad.
Aquí encontrará un equipo de profesionales automotrices dedicados a su satisfacción. Nos enorgullece ofrecer un ambiente sin presión, lo que le permite enfocarse en encontrar el inventario, el servicio o el financiamiento que mejor se adapte a sus necesidades. Desde nuestros recursos en línea hasta un servicio al cliente excepcional, nuestro objetivo es brindar una experiencia simplificada para todas sus necesidades automotrices.
Ofrecemos autos y SUV de lujo líderes en su clase que combinan elegancia, rendimiento y tecnología de vanguardia de manera magistral. Nuestro inventario de nuevos modelos de Mercedes-Benz presenta una amplia selección de modelos con diversas configuraciones, estilos de carrocería y características, incluyendo modelos populares como el E-Class, GLE, C-Class, GLC y CLA. Incluso tenemos modelos Mercedes-Benz AMG® de alto rendimiento que ofrecen capacidades deportivas y componentes de rendimiento refinados para más potencia, capacidad de respuesta y control.
Para aquellos que desean características y comodidades de lujo a un precio más bajo, ofrecemos una amplia gama de autos, camionetas y SUVs usados en venta en Fresno. Puede aprovechar nuestros modelos Mercedes-Benz usados y disfrutar de beneficios similares a los que vienen con la compra de un auto nuevo combinados con la asequibilidad de la compra de un auto usado. Si está interesado en aún más tranquilidad, nuestro inventario de vehículos certificados pre-usados Mercedes-Benz puede ser adecuado para usted. Estos modelos pasan por una inspección exhaustiva y vienen con una garantía ilimitada de 12 meses, Asistencia en Carretera las 24 horas y más.
Cuando sea momento para el servicio automotriz, nuestras instalaciones de última generación, equipos especializados y técnicos certificados de fábrica tienen todo cubierto. Ofrecemos una variedad de servicios, incluyendo cambios de aceite, rotación de neumáticos, reparación de aire acondicionado, alineación de ruedas y servicio de frenos. Nuestro objetivo es proporcionar asequibilidad, precisión y velocidad, para que pueda volver a la carretera en poco tiempo.
Por último, nuestro centro de financiamiento hace que la financiación de automóviles sea fácil y sencilla. Nuestros expertos en finanzas trabajan con prestamistas locales y nacionales para encontrar tasas competitivas para arrendamientos y préstamos asequibles. Con el financiamiento adecuado, es posible que incluso descubra que su dinero llega más lejos hacia las características y capacidades que más le importan.
Si desea obtener más información sobre el inventario y los servicios que ofrecemos.