The All New 2020 Mercedes-Benz GLE SUV has been completely redesigned and is now available at Mercedes-Benz of Fresno. 

Car & Driver says it best about the new 2020 GLE:

From Car and Driver, September 11, 2018
"When it debuted in 1997 it was the first Mercedes-Benz model ever assembled in America, it appeared on the silver screen in The Lost World: Jurassic Park, and now it is entering its fourth generation: 
the Mercedes-Benz GLE
, the model line that started out as the M-class.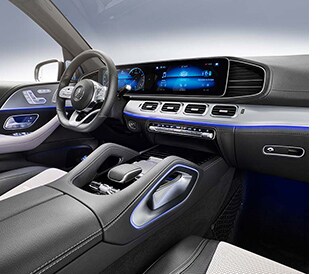 "The new fourth-gen GLE is the most comprehensive update since the M-class first debuted just over 20 years ago.
"Power will come from a range of four-, six-, and eight-cylinder engines, all of which are mated to a nine-speed automatic gearbox.   
"The GLE 450 uses the new turbocharged inline-six enhanced by a 48-volt starter/generator system; engine output is 362 horsepower and 369 lb-ft, while the electric motor adds 21 horses. Mercedes estimates the GLE 350 can reach 60 mph in 7.0 seconds (7.1 seconds with 4Matic), with the GLE 450 able to do the sprint in 5.5 seconds. 
"Most intriguingly, there's a new air-spring suspension called Airmatic with E-Active Body Control that in Off-Road mode allows the driver to lift an individual wheel; it can even hop the vehicle up and down to free the GLE should it get stuck in deep sand.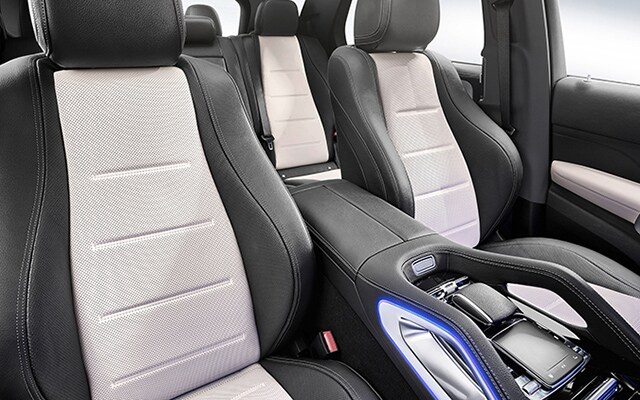 "The second-row seats recline and can be adjusted fore and aft (all done electronically), while up front the driver faces a wide, horizontally oriented dashboard with dual 12.3-inch display screens as standard. The GLE incorporates a new generation of telematics, infotainment, and assistance systems. The standard MBUX user interface-which debuted on the A-class-is further evolved for the GLE, with larger screens and four different display styles. 
"Apple CarPlay and Android Auto are standard, as are blind-spot monitoring, navigation, and five USB ports. "Gesture control is newly available, and it includes the possibility to save a favorite command that can be triggered by showing a V sign with your fingers. The optional head-up display is bigger than before, and it also appears to be farther away, making it easier on the eyes.

"The new GLE's exterior styling is far cleaner and more cohesive than before. The front end is aggressive and dominated by a large SL-style grille and massive lower air intakes. The side view again features a prominent C-pillar, while the rear quarter-window glass appears to wrap around onto the liftgate, both of which are classic M-class cues."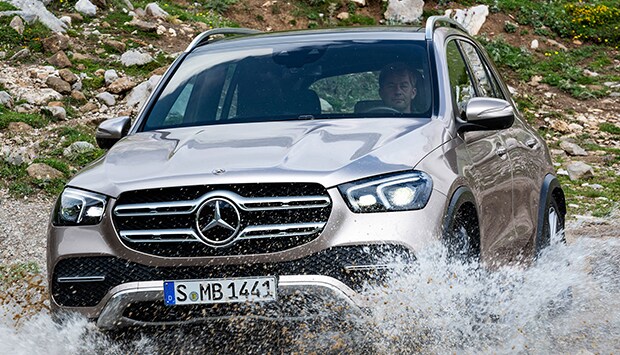 The ALL New 2020 is the car of the future and will be available soon. Don't miss out - reserve a test drive today and you chance to be among the first to own this newest addition to luxury SUVs.
Be among the first to own the all new 2020 GLE SUV!
Hours
Monday

8:00am-9:00pm

Tuesday

8:00am-9:00pm

Wednesday

8:00am-9:00pm

Thursday

8:00am-9:00pm

Friday

8:00am-9:00pm

Saturday

8:30am-7:00pm

Sunday

10:00am-6:00pm